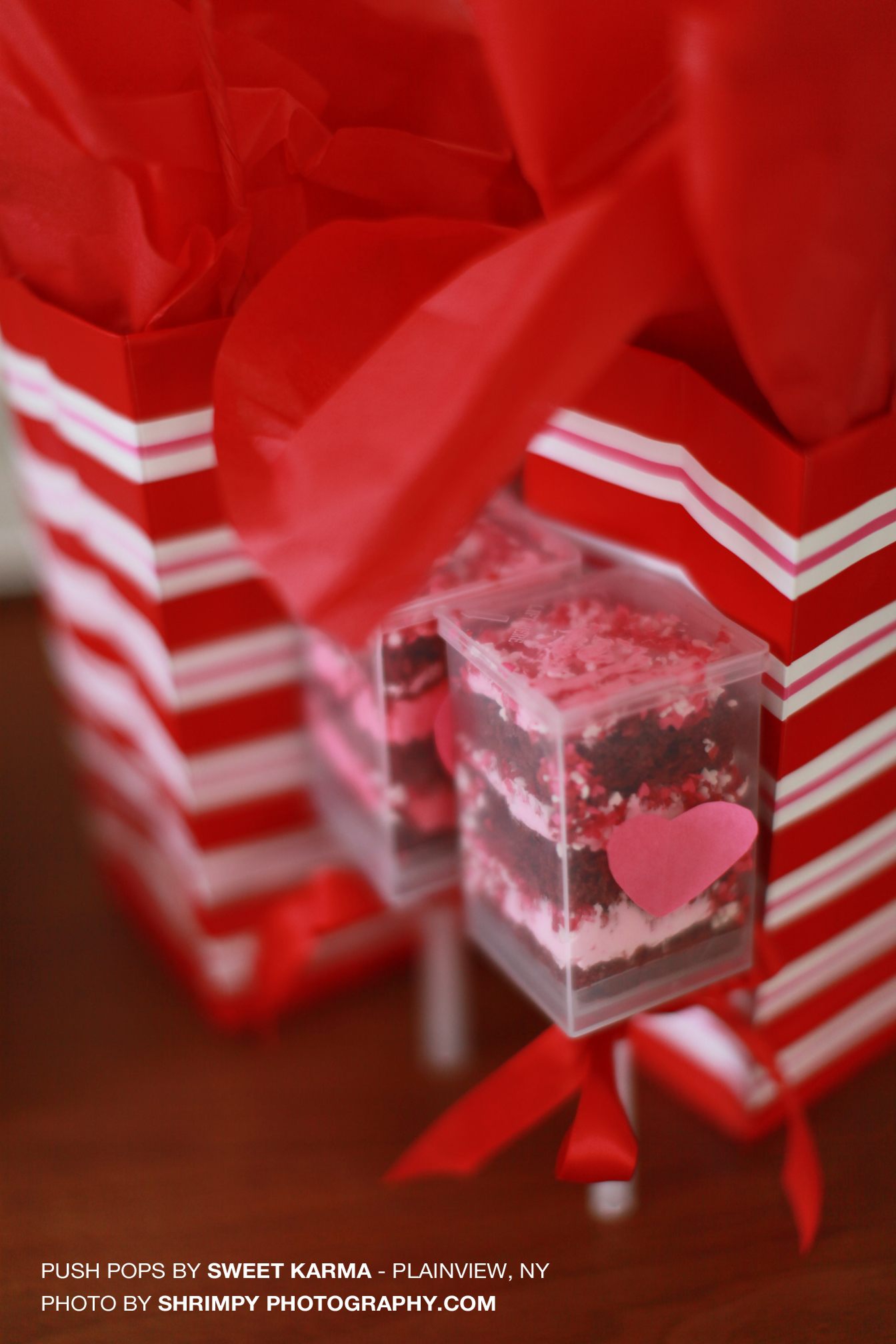 Thank you all for stopping by my blog.
I stayed up late making 20 cards for my older son and 10 cards for my younger one. It was exhausting! I truly hope they appreciate it one day. 🙂
Today, I stopped by my favorite bakery in Plainview. Sweet Karma has the best sweets! Look at these beautiful Red Velvet push pops! Check out the delicious truffles and chocolate covered strawberries that they had?!!  I can't wait to eat them!
Have a sweet Valentines everyone!!