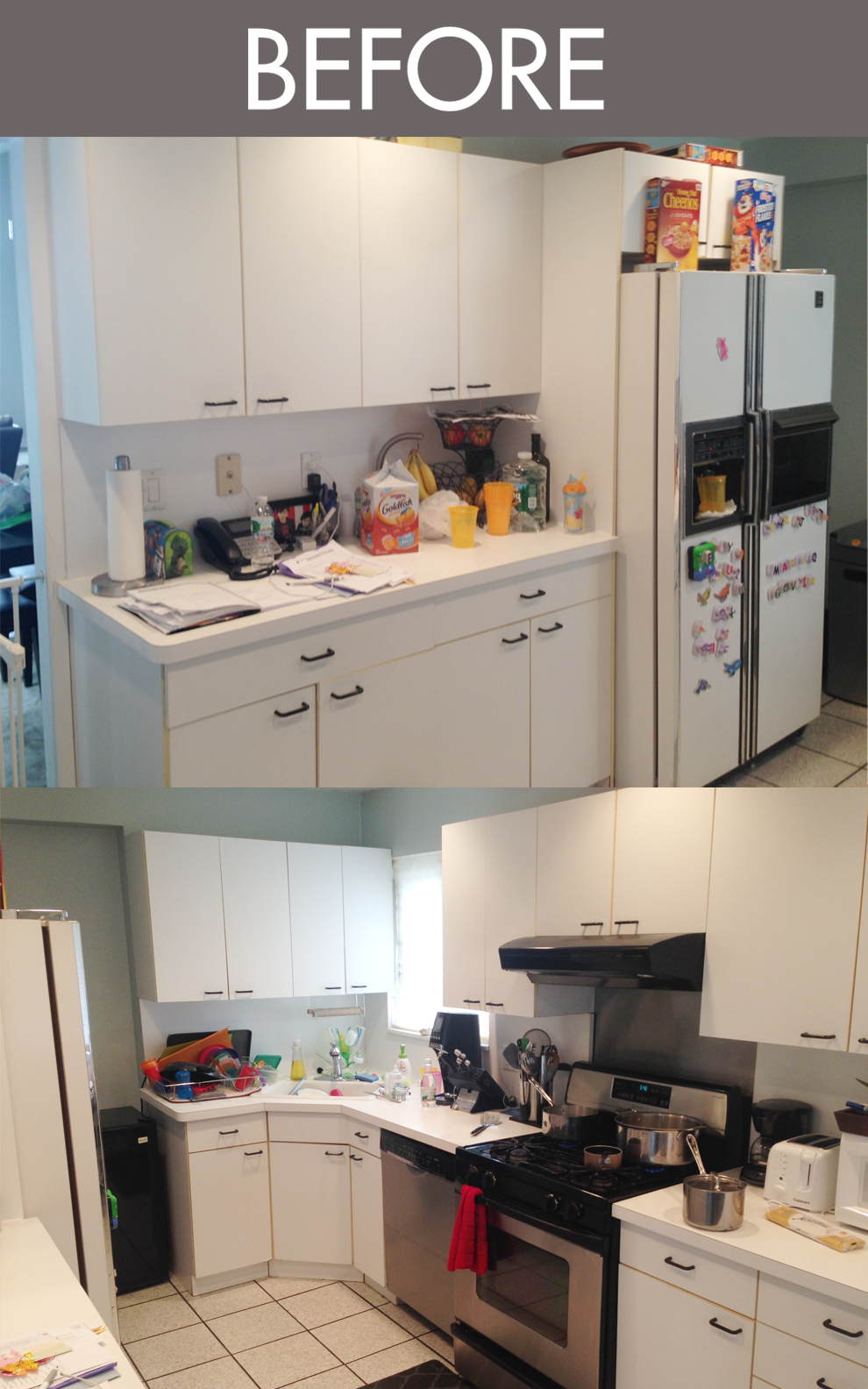 (Before photo)
Hello,
My husband and I decided it was time to remodel our 80's kitchen. We did not hired an interior designer but I think we did just fine without one.
The job was huge! Tearing down one wall to make room for a peninsula. We had to say good bye to our ol' formica cabinets that were falling apart.  Last but not least, getting rid off the cracked ceramic floors that were ultra slippery. Who in the world would think to put down shiny ceramic floors in the kitchen?! I can't tell you how many times we have all fallen flat on our tooshies!
First we hire a reliable contractor. After that we went to our friend Steve at C-line Marble/Granite in New Hyde Park, NY.  We were impressed by the many options of  Marble, Quartz and Granite. We thought Quartz was the right fit for us. I cook every day so  that was a no brainer! The backsplash was mother pearl with marble and we chose Italian ceramic tiles for the floor from the same place!  Custom wood cabinets from KCSD Long Island Laminates in Hauppauge.
We are extremely happy with our new white Kitchen! I hope you enjoy the photos.